Robert Rodgers, Ph.D. is the founder of Parkinsons Recovery.  He is devoted to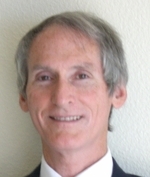 researching therapeutic options that help persons with Parkinson's disease reverse their symptoms.  One of the symptoms associated with its diagnosis is dementia.  Author of Road to Recovery from Parkinsons Disease, Robert is the host of Parkinsons Recovery Radio .
Robert was formerly a tenured professor and Director of Graduate Studies for the Health Administration Program and the Ph.D. program at the University of Kentucky Martin School of Public Policy and an Assistant Professor of management at the University of Texas.  He has also served as an Assistant County manager in Virginia and a U.S. Navy officer during the Vietnam era. Robert holds a Ph.D. from Michigan State University, a Masters of Public Administration (MPA) from Cornell University and a Bachelors (BA) from Vanderbilt University. He is a graduate from the four year Barbara Brennan School of Healing School.